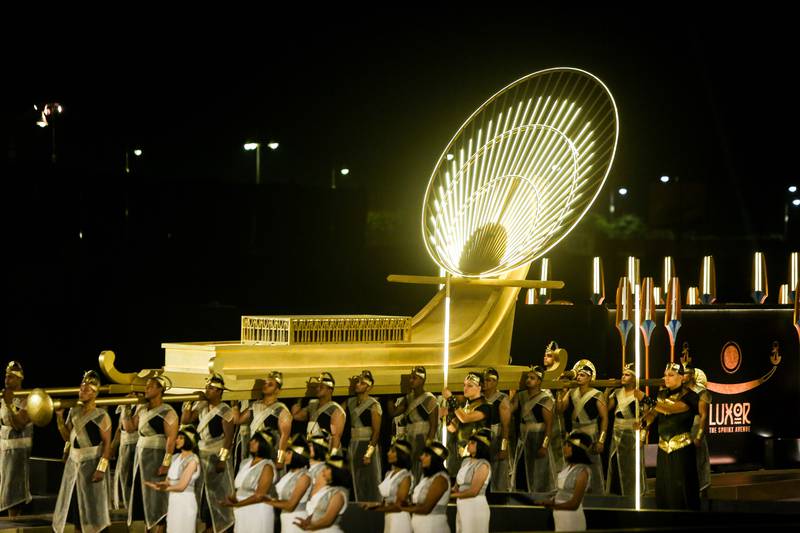 Avenue Of The Sphinxes Parade To Become An Annual Event
The event "Luxor.. the sphinx avenue" will be organized annually provided that it is announced well in advance and exploring the possibility of enabling tourists to attend and enjoy it as part of the ministry's strategy to organize a variety of regular events and activities throughout the year
After the success of a grand parade in March to relocate 22 royal mummies from the Egyptian Museum in Cairo's Tahrir Square to the newly opened National Museum of Egyptian Civilization & the open of Avenue of the Sphinxes in Luxor, the country's tourism ministry is keen on highlighting the country's other antiquities, said tourism minister Khaled El Anany.
November's celebration was fashioned after an ancient Egyptian religious ceremony known as the Opet festival, which will now be marked with a parade each year, said the tourism ministry.
Tourism officials said this week that the date will most likely vary each year.
For more information contact us : [email protected]