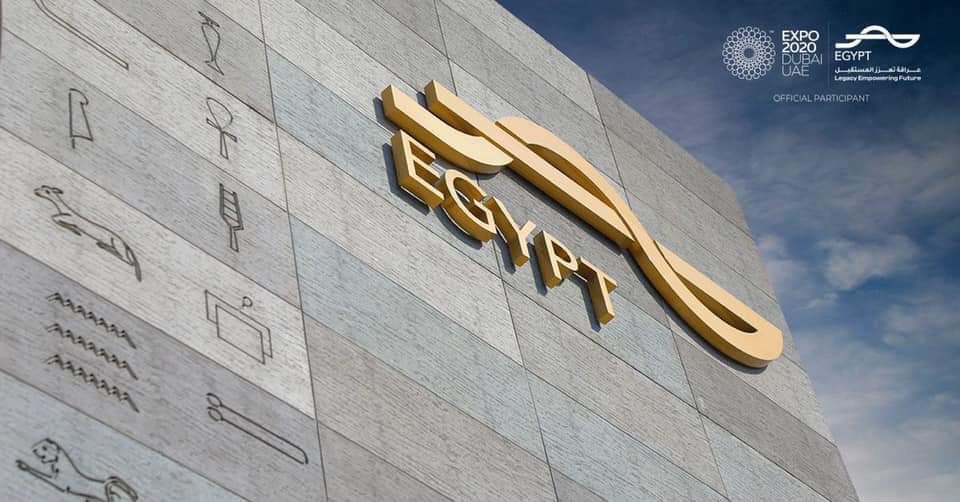 Egypt Pavilion Expo 2020 Discover Past ,Present And Future
Egypt Pavilion at Expo 2020 Dubai is designed to embody the deeply entrenched historical roots and richness of Egypt's civilization in connection to a bright present and a promising future.
From the outside, the 3 Storey building appears as a lofty structure depicting the ancient Pharaonic civilization through hieroglyphic icons, the main entrance gate to the pavilion displays the famous Egyptian pyramid triangular shape, while the side presents a contemporary design with a mega screen and stunning waterfalls beneath it featuring the rise of the Egyptian legacy that is leading to a bright future.
Egypt's pavilion in UAE's Expo 2020 is located in the Opportunity District, according to the event's website.
The exhibition is taking place in Dubai on October 1 and March 31, 2022, and consists of three districts dubbed Sustainability, Mobility and Opportunity.
The pavilion's interior is designed to serve as a visual and virtual platform walkthrough storytelling how " Legacy Empowering Future'', represented in our rich heritage that led to the country's ongoing action plan, in line with the sustainable development strategy and Egypt's 2030 Vision to achieve an inspiring future.
there is also a zone for Tourism 360 Experience This is a magical 360 experience for different Egyptian touristic attractions, from a wonderful red sea underwater dive, old town walks, to different historical locations and temples.
With interactive screen maps, the ground floor will also take you on a journey to discover the country's achievements in establishing a constructional bonanza of new and smart cities such as the New Administrative Capital, New Alamein, New Aswan, and New Mansoura, and New Galala cities
For more information you can contact us . Via email [email protected]