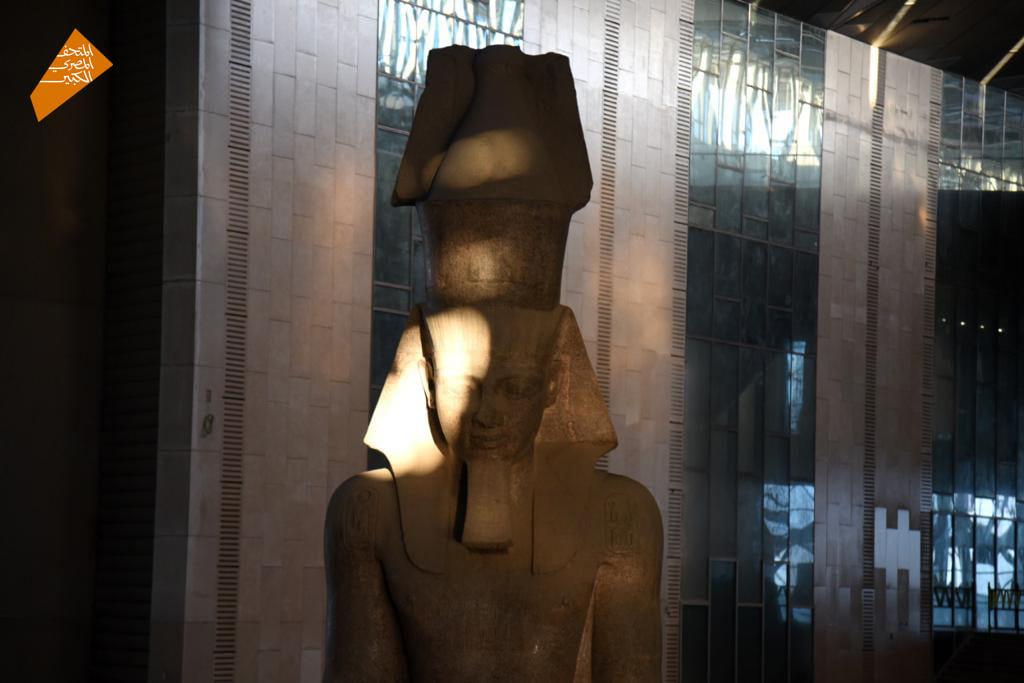 Sunlight crosses the face of Ramses II in the Grand Egyptian Museum!
Sunlight crosses the face of Ramses II in the Grand Egyptian Museum!
For over three thousand years after King Ramses II built his unique temple at Abu Simbel we still celebrate the sun's rays reaching into the temple to reveal the king's likeness in the south of Egypt on the 21st of February and the 21st of October every year. Now, as the descendants of this great king and heirs to his legacy, we have succeeded in replicating the phenomenon of illuminating the face of King Ramses II with the morning rays of the sun where he now stands in the Atrium for the GEM!


This plan became a reality on Wednesday morning the 21st October 2020.This achievement is the result of a project initiated by Major General Atef Moftah, General Supervisor of the GEM Project, who directed the study and application of this phenomenon in October 2019. Moftah formed a team of architects and archaeologists, in cooperation with Dr. Ahmed Awad, a researcher at the College of Engineering, to make the necessary astronomical studies and engineering calculations to achieve this outcome. The aim was to apply this phenomenon within the Atrium of the GEM and specifically onto the face of the statue of King Ramses II, as it used to happen in ancient times in the temple of Abu Simbel.
Now the rays of the sun will once again cross the face of Ramses II twice a year at the same time as it originally had in ancient times, before the transfer of the Abu Simbel temple in the 1960s caused the date to change.
This bi-annual phenomenon that now occurs in the Atrium of the GEM will play a role in our effort to promote and celebrate cultural tourism throughout Egypt, linking GEM with the temple of Abu Simbel, and highlighting the importance the sun plays in all ancient Egyptian temples.
These pictures follow the exciting moment the sunlight hit the face of Ramses II at exactly 06:43 am, and the five minutes it took to move across it until 06:48 am on Wednesday the 21st October 2020.