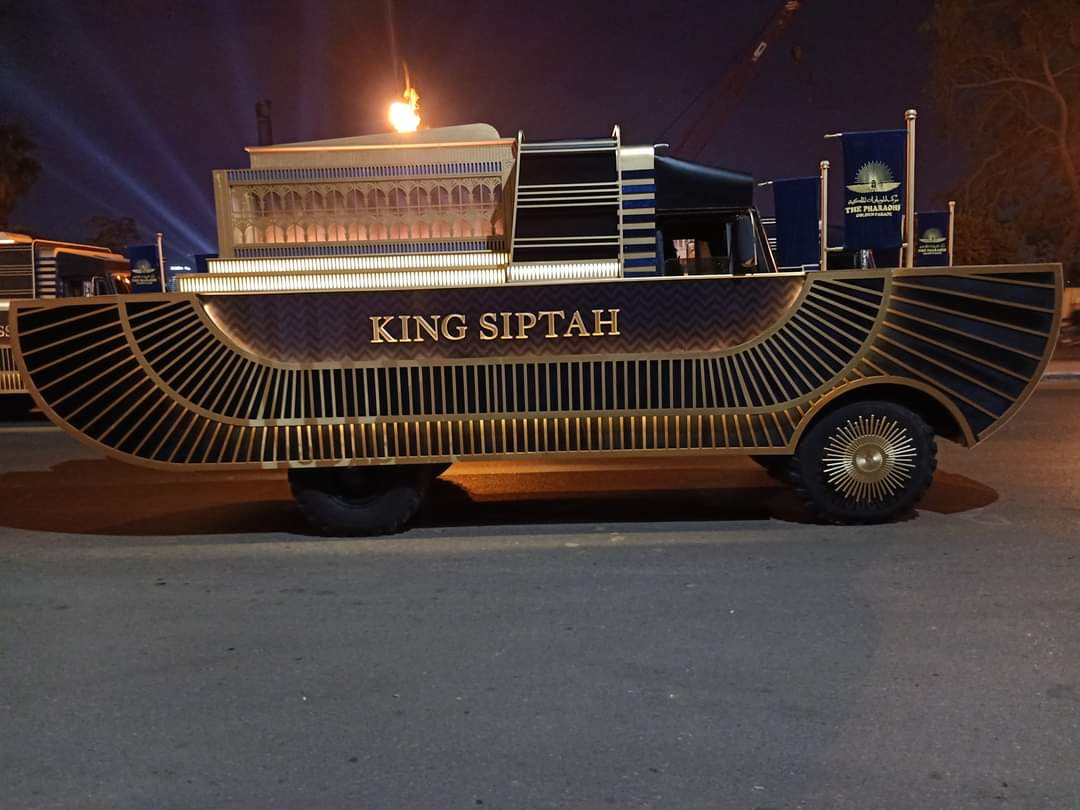 A unique global event .. Egypt announces the date of the royal show
The wait for The Royal parade is finally over! The date is set for The Pharaohs' Golden Parade, where 22 mummies will gracefully roam the streets of Cairo from the Egyptian Museum in Tahrir to the National Museum of Egyptian Civilization. Don't miss this unrivalled, once in a lifetime event. Stay tuned for The Pharoahs' Golden Parade on the 3rd of April 2021!

The royal mummies, along with 17 royal sarcophagi from the 17th, 18th, 19th and 20th dynasties, will be transported to the museum, including 18 mummies of kings and four of queens.
The mummies include those of kings Ramses II, Seti I, Seqnenre, and Tuthmoses III, as well as queens Hatshepsut, Meritamun, the wife of King Amenhotep I, and Ahmose Nefertari, the wife of King Ahmose.
The new procession will see the royal mummies transported on the Nile and then accompanied by chariots and horses.
The Egyptian Minister of Tourism and Antiquities, Khaled Al-Anani, confirmed that the transfer of royal mummies will be carried out according to specific procedures that take into account all the safety and safety standards followed internationally in the transfer of artifacts, by placing them in sterilization units equipped with the latest scientific equipment, then loading them on carts that have been designed And specially equipped for that event, with the aim of preserving the integrity of the mummies, and ensuring that the celebration is carried out in a manner befitting the greatness of ancient Egyptian civilization, according to the statement.
Stay tuned for this lifetime event!