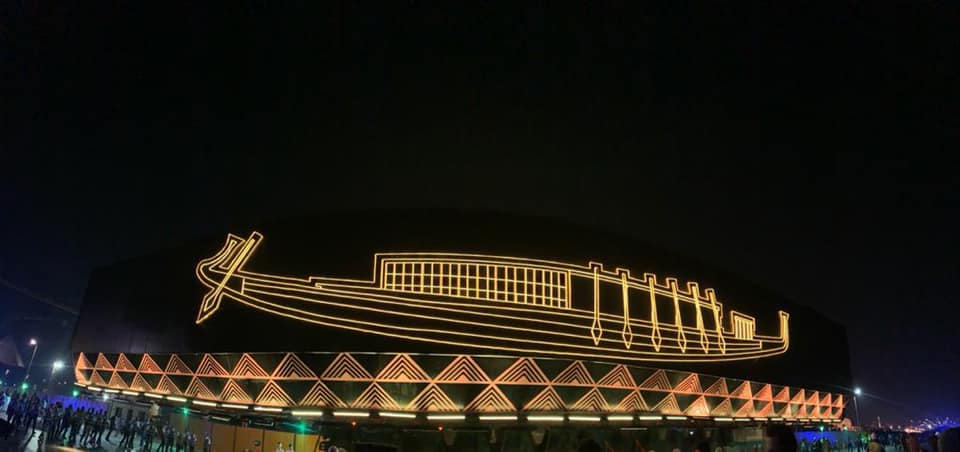 Grand Egyptian Museum receives King Khufu gift (Solar boat)
After being put on display in a special museum on Giza Plateau, the 4,600-year-old boat that belonged to King Khufu is to be transported to the Grand Egyptian Museum
The 45-metre "solar ship" – a ritual vessel intended to carry the resurrected king – is believed to have been made for the pharaoh Khufu, also known by his Greek name Cheops.
It is set to be one of the soon-to-be-opened museum's main exhibits. The ship was moved to its new home in an operation that lasted from Friday evening until Saturday morning, museum officials said.
Media outlets were not invited to witness the transfer, as it is was a precise and complicated process that could have been made more difficult by the presence of the press, said officials.
However, an unveiling ceremony will be held at a later date.
A remote-controlled vehicle on loan from Belgium carried the ship, which was transported without being dismantled. The smart vehicle took 10 hours to make the 7.5-kilometre journey from the Giza plateau to the Grand Egyptian Museum.
The procession moved at a slow pace to ensure the ship was not damaged, the museum's general manager said.
The smart vehicle, which was unveiled by the Ministry of Tourism and Antiquities in June, is equipped with a mechanism that adapts to changes in the terrain, making it an apt choice for the uneven ground around the plateau.
Upon its arrival, the boat would be installed inside its permanent location for restoration and will be available for viewing by visitors following the grand opening of the GEM.
Stay tuned for the opening!!