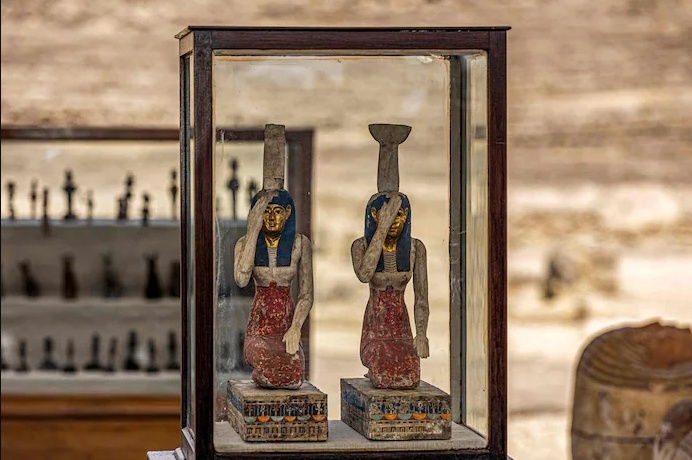 Discovery Of The First And Largest Cache Of Bronze Statues In The Bubastien Necropolis
Archaeologists in Egypt announced Monday that they had uncovered a trove of ancient artifacts at the necropolis of Saqqara near Cairo, including mummies and bronze statues dating back 2,500 years.
Among the treasures were 250 sarcophagi — or painted coffins — with well-preserved mummies inside, unearthed during recent excavations at a burial ground outside Cairo, said Mostafa Waziri, the secretary general of Egypt's Supreme Council of Antiquities.
The necropolis is located approximately 25 kilometres from the south of Cairo, near the edge of a desert plateau.